Individual and unforgettable
Your planning begins with the search for the right venue
Whether you are looking to celebrate in a small group or are planning a bigger celebration with family and friends or for business – with us you will find delightful premises that are simply different. From festive to rustic. From the atmospherically set table to the hearty snack. For events up to 180 persons. With or without overnight accommodation. We are happy to help you with your planning.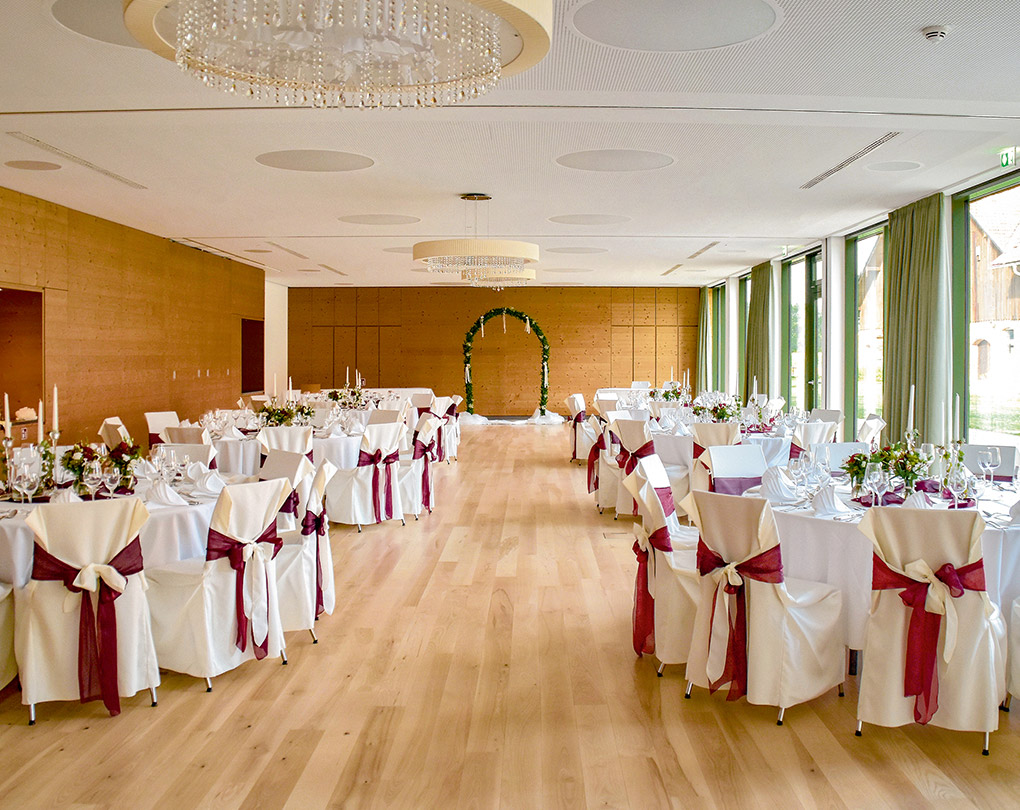 For centuries, people have been meeting at the historic Hofgut Farny to exchange thoughts and ideas and to celebrate happy events. Birthdays. Anniversaries. Family celebrations. And of course for weddings! A place that invites you to enjoy life – in silence or cheerfully and exuberantly.
The perfect setting for those very special moments – the Hofgut Farny.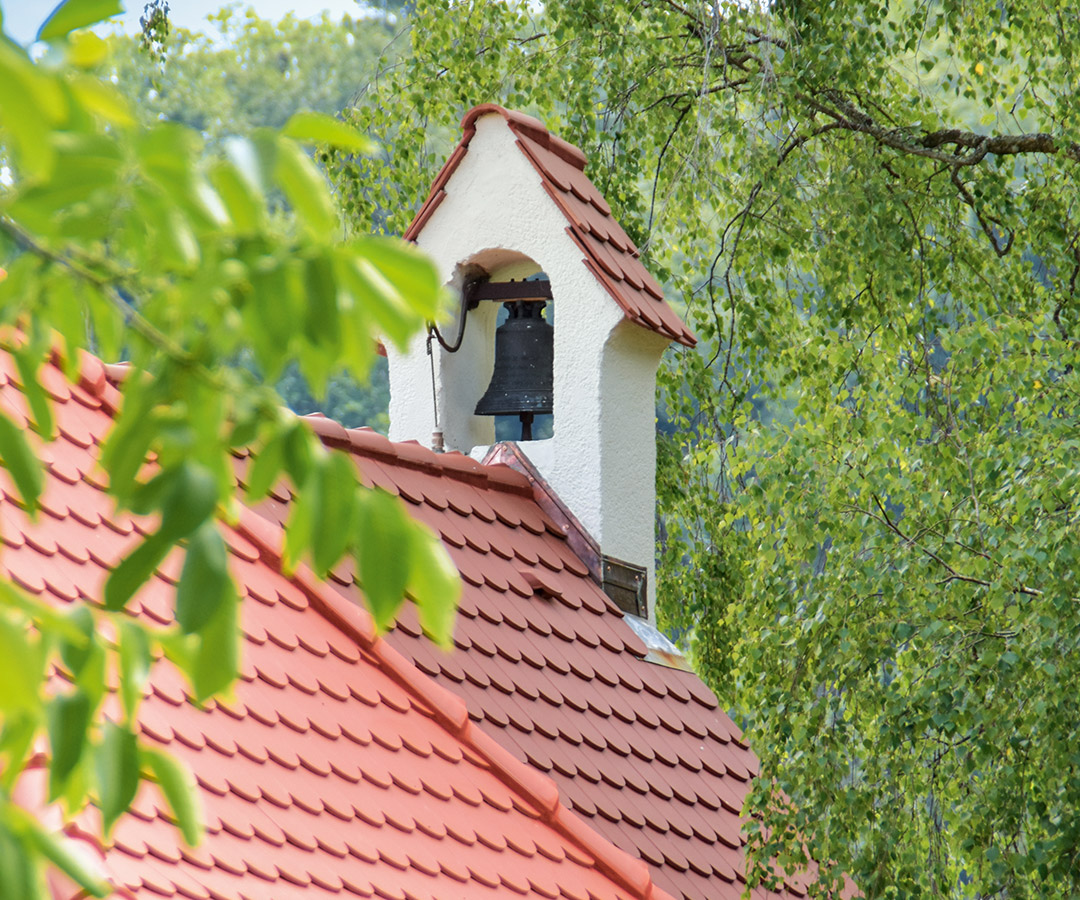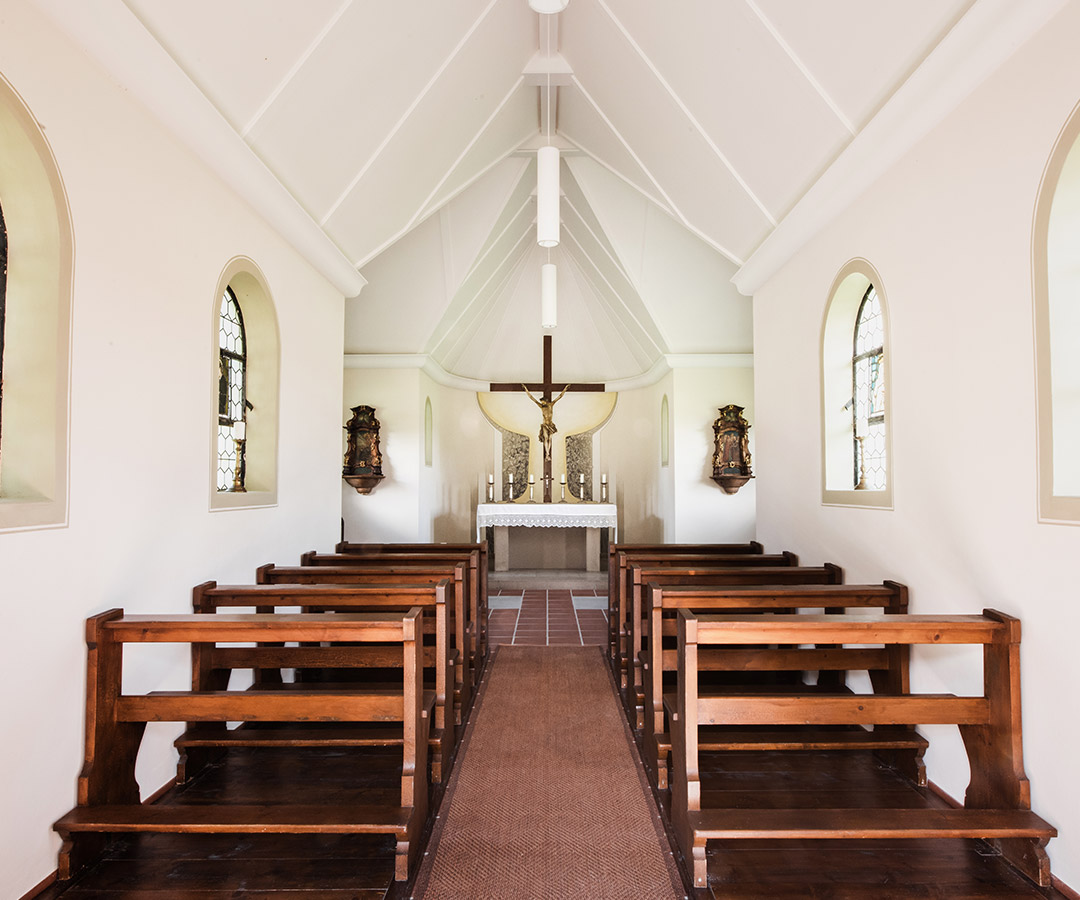 The most beautiful day of your life
It is our heart's desire to make "the most beautiful day of your life" as unique and as individual as possible, so that you can enjoy the day free of all worries and celebrate in style. A whole house is waiting for you and your guests, because with us at Hofgut Farny you can not only get married and celebrate the event, but also accommodate most of your guests.
We will organize your wedding for you in a romantic and very private setting, with modern chic and traditional Hofgut charm: from the wedding ceremony in the estate chapel to the decorations, the reception menu and the wedding carriage.
We are happy to support and advise you in planning your wedding.
Total area 210 m2/2260 ft2, divided 150 m2/1614 ft2 or 120 m2/1292 ft2

Hofgut-Saal large, 210 m2/2260 ft2, cinema seating max. 180 persons
Hofgut-Saal large, 210 m2/2260 ft2, parliamentary seating max. 96 persons
Hofgut-Saal large, 210 m2/2260 ft2, banquet seating max. 112 persons
Hofgut-Saal divided, 150 m2/1614 ft2, banquet seating max. 64 persons
Hofgut-Saal divided, 150 m2/1614 ft2, seminar seating max. 36 persons
Hofgut-Saal divided, 150 m2/1614 ft2, parliamentary seating max. 64 persons
Hofgut-Saal divided, 120 m2/1292 ft2, seminar seating max. 32 persons
Total area 90 m2/969 ft2
Cinema seating max. 72 persons
Parliamentary seating max. 32 persons
Block seating max. 28 persons
Seminar seating max. 24 persons
Total area 60 m2/646 ft2
Cinema seating max. 54 persons
Parliamentary seating max. 24 persons
Block seating max. 24 persons
Seminar seating max. 22 persons
Total area 60 m2/646 ft2
Cinema seating max. 54 persons
Parliamentary seating max. 24 persons
Block seating max. 24 persons
Seminar seating max. 22 persons