Right outside the hotel door you can go hiking, Nordic walking, jogging, cycling, golfing or in winter enjoy cross-country skiing and snowshoeing. Or just a stone's throw away there is Lake Constance and the "four-country region" with Vorarlberg, Switzerland and Liechtenstein with its mountains big and small. We wish you a lot of fun as you go out and discover what the region has to offer.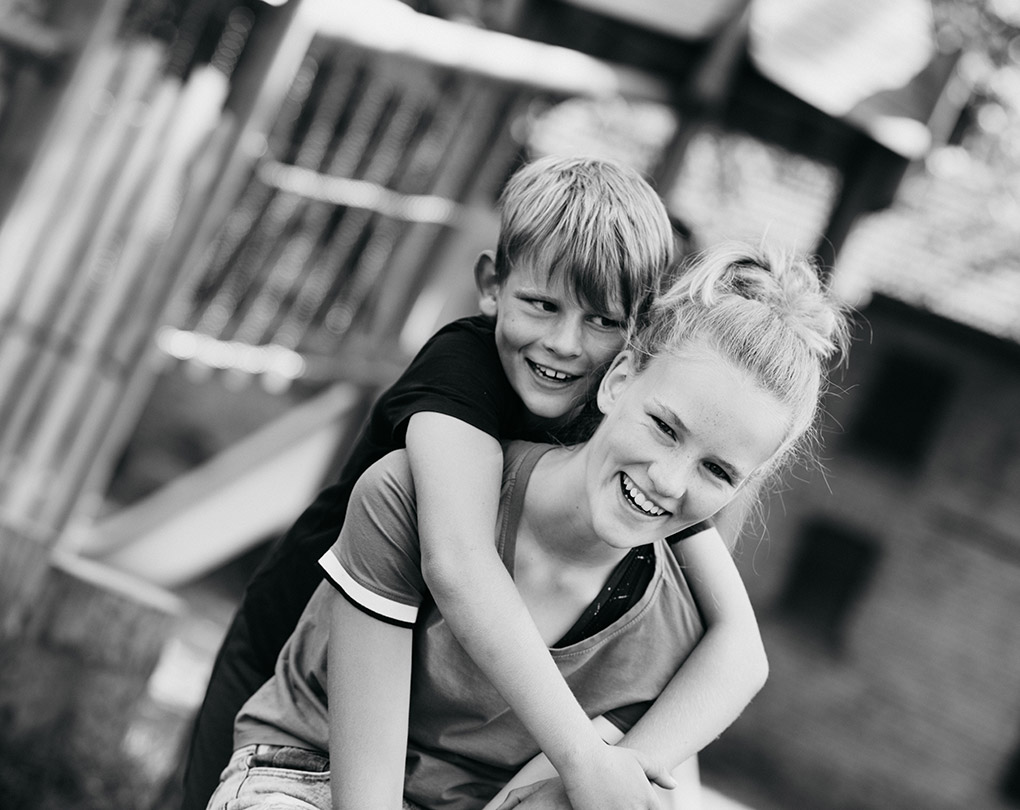 Beautiful in every season
Activities around the Hofgut
Why go far? Even here at the estate, there are plenty of good things close by. If you want to enjoy peace and nature and let yourself be pampered by the Hofgut team, you will find both leisure and activity at any time of the year. A walk in the fresh air will whet your appetite for a hearty snack.
Sauna and saunarium in the basement are open daily from 5 p.m. to 10 p.m.. Just the thing, especially to warm up after a walk in winter.
Wildly romantic Argen riverbank
Directly in front of the door, the Argen flows by on its way into Lake Constance. Crossing the footbridge you can get to the hiking trails up to Ratzenried or along the river towards Kißlegg or Wangen.
Let off steam and have fun
Adventure playground
"Turra"
The children love it: conquer the castle, search for treasure chests, play castle lord and robber chief – while the parents enjoy themselves in the beer garden.
You'll find the landscape paintings of the artist Andreas Scholz all over the estate buildings. Why don't you take a look at the Farny Villa? This is where he has his studio. Make an appointment for a visit at reception.
Breakfast honey from the estate's own beekeeper
Among the animal inhabitants of the Hofgut are several bee colonies. Beekeeper Christoph Will visits "his ladies" at regular intervals and provides us with delicious Hofgut honey for breakfast. Looking for a souvenir for those at home? Our Hofgut honey is available at the reception in beautifully packaged jars. Ask us about it.
Beautiful in every season
Spring and summer at the Hofgut mean blooming meadows, a peacefully babbling river Argen and fresh, scented air that invites you to exercise outdoors. Whether you are a conference guest stretching your legs after a long day in the seminar or a vacationer taking advantage of the central location of the Hofgut for excursions – everything is possible.
The Allgäu offers an extensive and well-signposted network of cycle paths with tours for leisure cyclists as well as for pros, mountain bikers and racing cyclists. You don't have your bike with you? No problem. Reserve one of our e-bikes and start out on a journey of discovery.
More tour tips can be found here.
Foto: Oberstaufen Tourismus
Hiking, jogging and Nordic walking
Golfing in the Allgäu
and at Lake Constance
In the vicinity of the Hofgut, more than 20 golf courses invite you to play on the green grass. Get to know a different course every day in the beautiful Allgäu landscape and the Lake Constance hinterland and improve your handicap.
On to Lake Constance, the Swabian Sea
In just under half an hour's drive you can reach Lake Constance. You have the choice: sailing, swimming, surfing, SUP, kayaking or water skiing. The White Fleet of the Bodenseeschiffsbetriebe offers you excursions and a scheduled boat connection from town to town. Very close to the Hofgut there are also beautiful bathing lakes and river landscapes. Ask us about it.
More.
Beautiful in every season
Winter also has a lot to offer. When the bushes and trees wear white caps and ice floats on the Argen, we are drawn to the bone-chilling fresh air. If you keep moving, you won't freeze and you'll work up an appetite for our delicious winter dishes with wild game and mushrooms. In the surrounding villages, the Christmas markets attract visitors.
Skiing and
cross-country skiing
Depending on the snow conditions, you can start your cross-country skiing trip right next door in Wangen im Allgäu or in Argenbühl. One special feature is the floodlit trail in Niederwangen. Otherwise, it is not far to the ski resorts in the Allgäu mountains, for example near Oberstaufen and Missen, or then on to Vorarlberg or Switzerland. Lots of slopes to choose from, for beginners and experts alike. A different, new experience every day, if you choose.
Foto: Oberstaufen Tourismus

Winter hiking
and snowshoeing
Hiking is especially fun in winter. On foot or with snowshoes on your feet. So you can even stamp through untouched snow without sinking too far. In Wangen im Allgäu you can rent snowshoes or book guided snowshoe tours.
Foto: Oberstaufen Tourismus

Hofgut Farny is located in one of the most scenic and culturally interesting regions of our country. You will soon realize that your time is not enough to visit all the sights. After all, they take you all the way over to St. Gallen on the Swiss side, whose monastery had a great deal of property and influence in the Allgäu. So the only thing is to come back.
Places of interest
around the estate